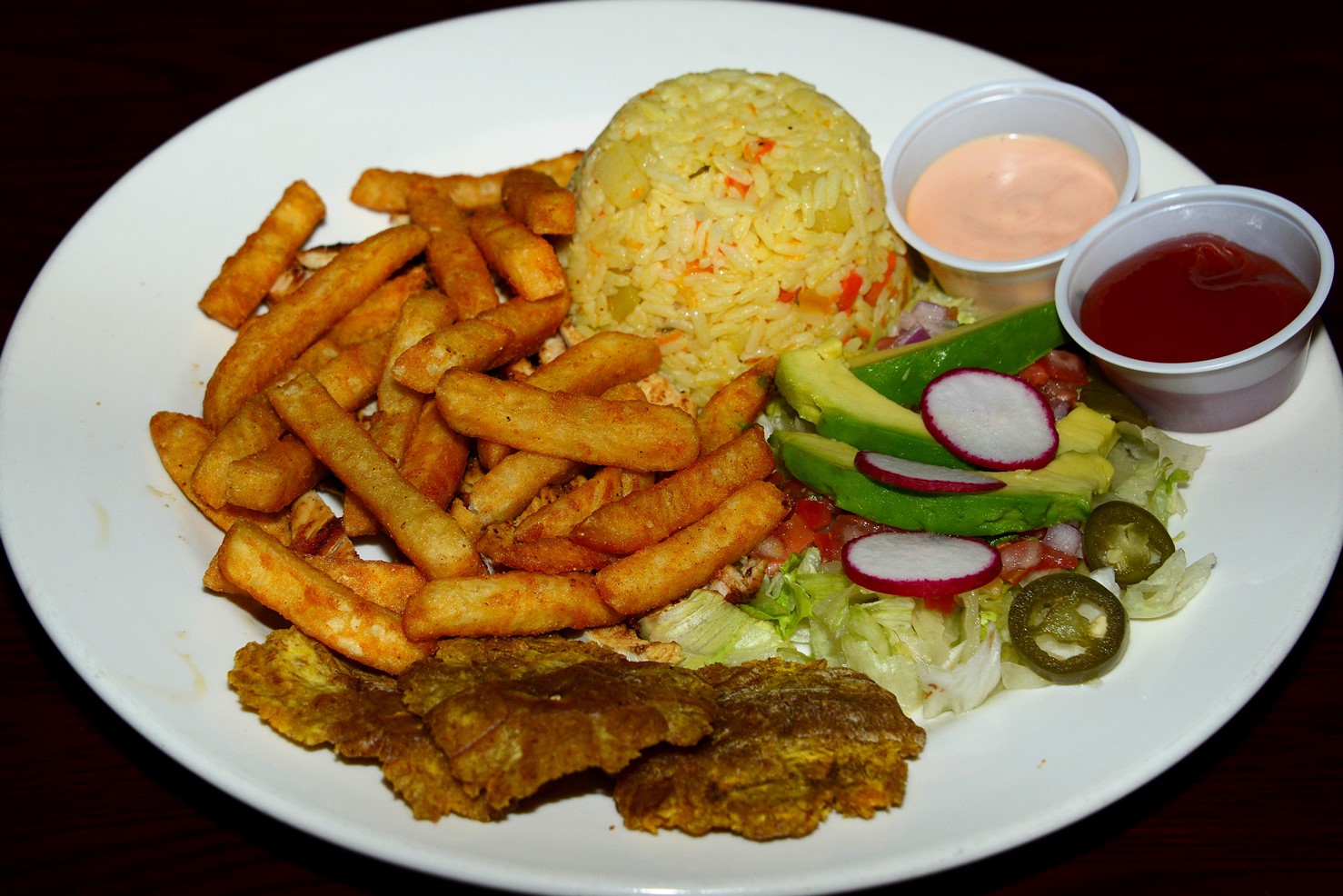 More so than any other part of Connecticut, Greater Hartford is blessed with a wealth of Latin American restaurants. Mexican eateries abound, but Salvadoran—not so much.
Not that the Mexican food served isn't terrific, but the Salvadoran side of the menu is why any lover of exotic fare should take the opportunity to try Crazy Chicken Grill in East Hartford, which is owned by Ana Lemus. If you've never eaten Salvadoran pupusas, for instance, those thick corn tortillas with meat, seafood or refried beans and cheese mixed directly into the batter, now's your chance.
The Mexican items are also very good, judging by the chips and salsa, chicken empanadillas, the Mexican street corn called elote, and various chicken dinners. Some items are spicy, some mild—and all can be heated further with hot sauce or with jalapeños.
Crazy Chicken Grill's portions are as generous as its prices are reasonable. There's an assortment of Latin American beers available. Desserts include favorites like flan and tres leches cake.
The family-owned-and-operated restaurant frequently hosts loud and entertaining parties, where the people-watching is its own reward. There's karaoke on Friday and karaoke and a deejay on Saturday. You can get a little crazy at Crazy Chicken Grill.
THE VERDICT: Crazy Chicken Grill in East Hartford offers terrific, authentic, affordable Salvadoran and Mexican food.
FEEDBACK: Tell us about your experiences at Crazy Chicken Grill.
CONTACT INFO: Crazy Chicken Grill, 808 Silver Lane, East Hartford; 860-895-1689; crazychickengrillrestaurant.com