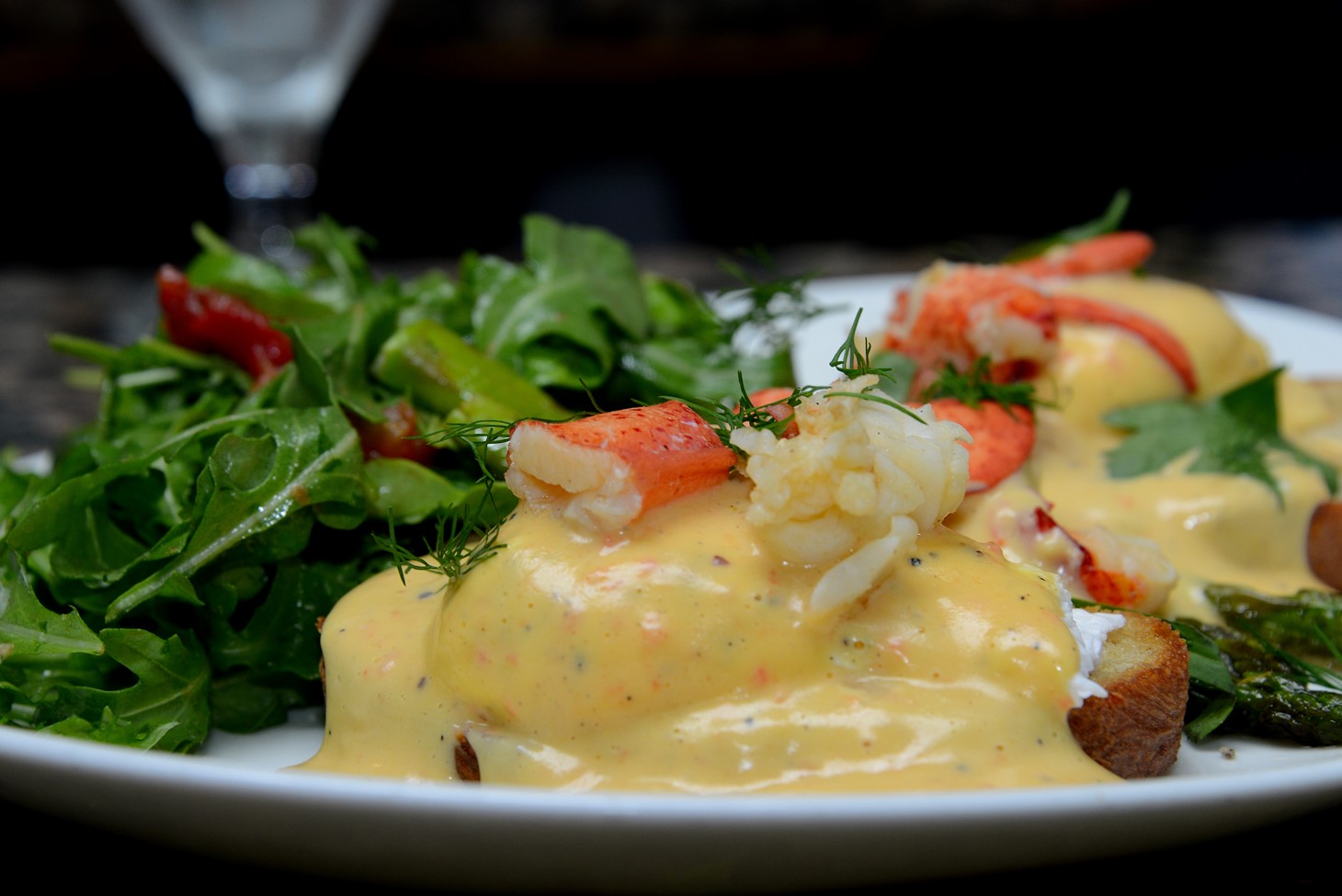 Everyone seems to have lobster fever this time of year, so starting September 1, 2015 and concluding September 7, 2015, we're going to run a Lobster Dish of the Day for a while to let your eyes feast on some interesting lobster dishes and to tell you where in Connecticut you can find them.
Olio Restaurant on Hope Street in Stamford offers casual fine dining at affordable prices, including a popular Sunday brunch. On that Sunday brunch menu is an unforgettable lobster eggs Benedict with two poached eggs served atop house bread in a roasted pepper hollandaise sauce topped with beautiful chunks of lobster. Balancing the inherent richness of this sumptuous dish are grilled asparagus and mixed greens in a nice vinaigrette.
THE VERDICT: Olio Restaurant in Stamford offers affordable new American food in a neighborhood setting, including a great Sunday brunch.
FEEDBACK: Tell us about your dining experience at Olio Restaurant in Stamford.
CONTACT INFO: Olio Restaurant, 934 Hope Street, Stamford; 203-817-0303; oliostamford.com