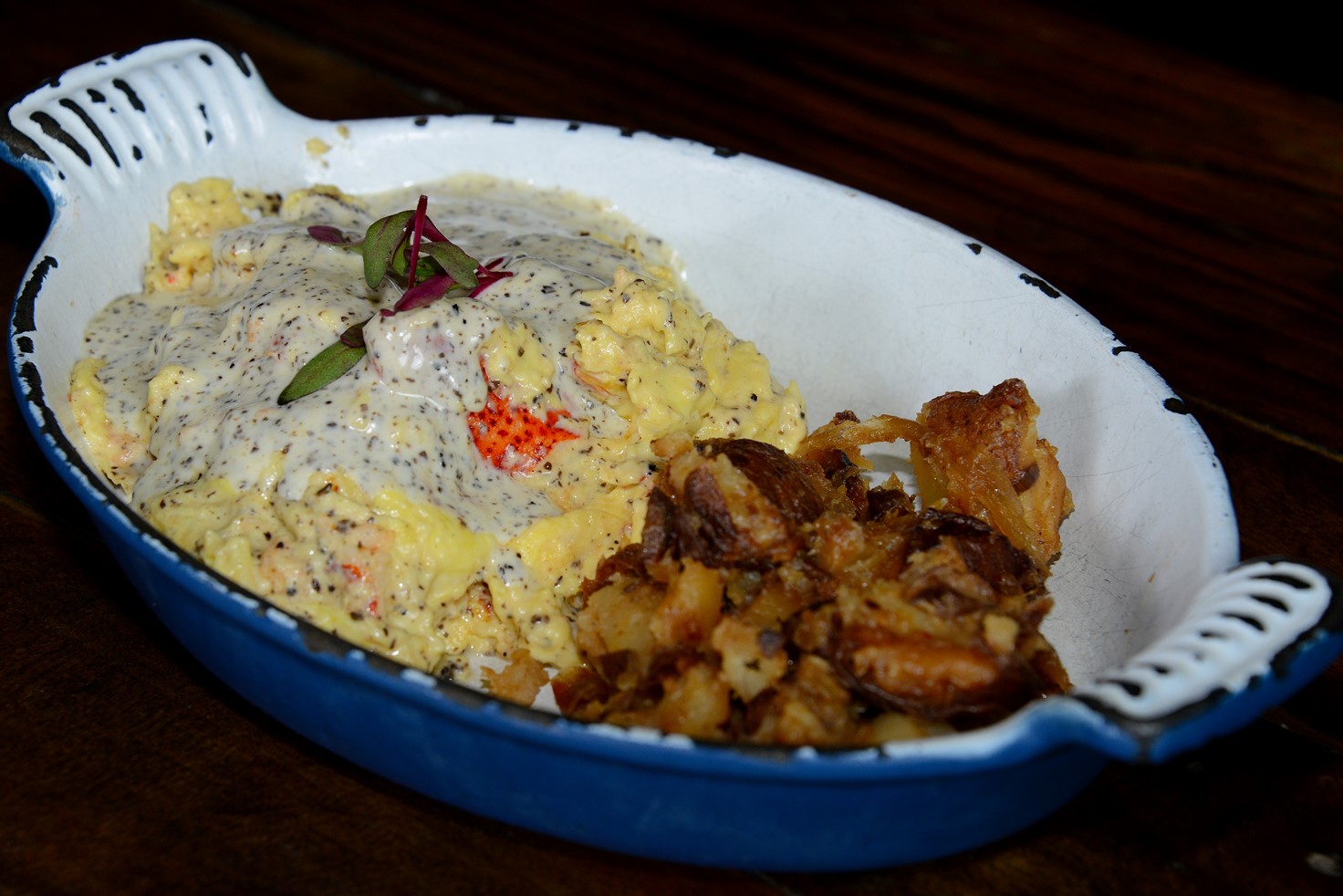 Everyone seems to have lobster fever this time of year, so starting September 1, 2015 and concluding September 7, 2015, we're going to run a Lobster Dish of the Day for a while to let your eyes feast on some interesting lobster dishes and to tell you where in Connecticut you can find them.
There's an old tandem bicycle positioned in front of Foundry Kitchen & Tavern. But the menu is anything but old and creaky, with an emphasis on farm-fresh and ocean-fresh ingredients. Served for Sunday brunch, one of the most pleasing dishes is the lobster scrambled eggs with caramelized shallot truffle cream and hash browns. Enjoy them from the nice porch overlooking a pretty stream.
THE VERDICT: Foundry Kitchen & Tavern is a delightful place to enjoy a Sunday brunch item like its lobster scrambled eggs.
FEEDBACK: Tell us about your dining experience at Foundry Kitchen & Tavern.
CONTACT INFO: Foundry Kitchen & Tavern, 1 Glen Road, Sandy Hook; 203-491-2030; foundrykitchenandtavern.com