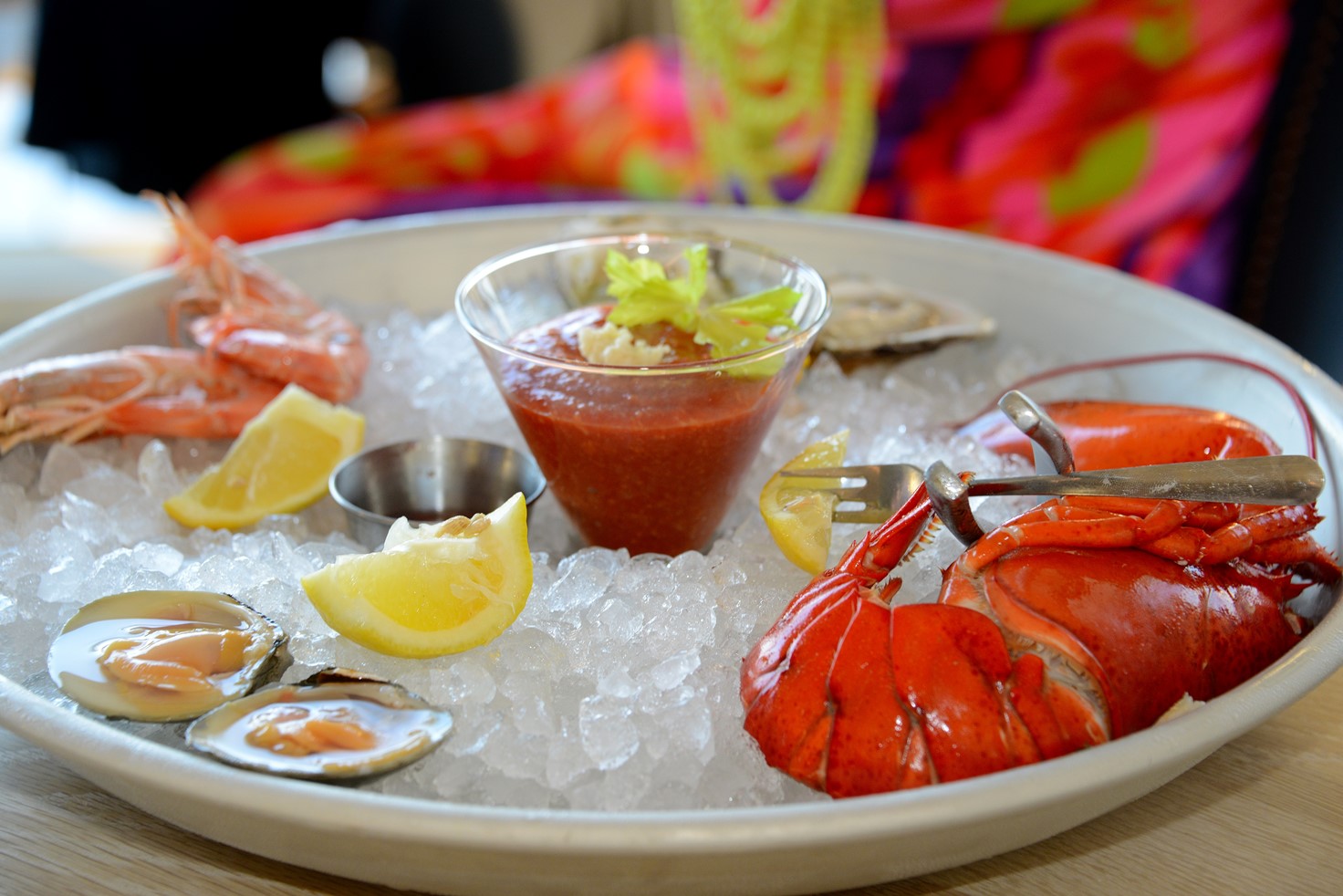 The folk who own the original Geronimo Tequila Bar & Southwest Grill in New Haven and its younger sibling in Fairfield have now opened Shell & Bones Oyster Bar & Grill in the City Point space that previously housed Sage American Grill & Oyster Bar and The Chart House before that.
A private opening was held a month ago, almost to the day, which I attended. My photographs will show you the look of the place, some of the ownership and some of the staff. Heading the kitchen was Arturo Franco-Camacho of Roomba and Bespoke fame, helped by talented staff such as Juan Garcia, the opening chef of Ibiza Tapas in Hamden.
My photographs will also show you some of the food that was served that evening. So far the menu appears to have a seafood emphasis with Spanish, Latin American and other contemporary influences. And you couldn't ask for a more attractive setting. Look for Shell & Bones to make waves in the years to come.
THE VERDICT: Shell & Bones Oyster Bar & Grill arguably occupies the most spectacular restaurant setting in Greater New Haven and shows the potential to join the ranks of its top eateries.
FEEDBACK: Tell us about your experiences at Shell & Bones.
CONTACT INFO: Shell & Bones Oyster Bar & Grill, 100 South Water Street, New Haven; 203-787-3466; shellandbones.com