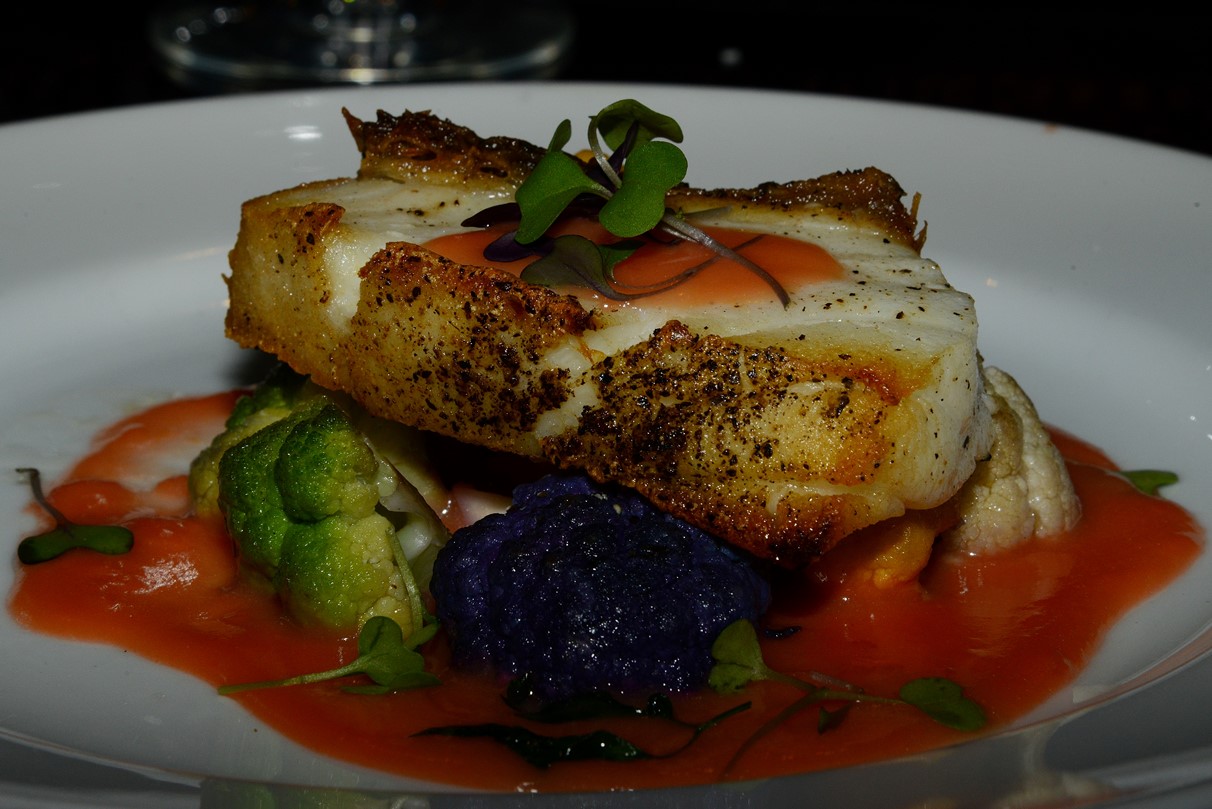 "Cocktails, Fresh Seafood, Pasta, Steak and Great Wine—Experience the "New" Rizzuto's!" said the press invitation I received. Well, heck, I love all those things, I thought. Count me there!
I also love all the Rizzuto's, from the expanded original in Bethel to the chichi outlet in West Hartford's Blue Back Square to the newest, sports-and-BBQ-oriented outlet within throwing distance of the Stamford-Greenwich line to this one that replaced Conte's Fish Market in Westport. I'm a longtime admirer of restaurateur, and former hotelier, Bill Rizzuto. I'm guessing when he started he had in mind a core concept that could be replicated from Rizzuto's to Rizzuto's in a franchisable manner, but he has been astute enough to realize that each setting has differences that make differentiation the right move. And the fact that town residents have long identified his Westport space with seafood makes the recent change eminently logical.
You'll see from the photo rotators below that Rizzuto's has a great patio, beautiful dining room, and large and attractive lounge perfect for live music performances. You'll see that the staff is knowledgeable and solicitous. You'll see that members of our press party had a great time. Most of all, you'll see that Rizzuto's food is absolutely stunning!
THE VERDICT: The change of direction to a seafood emphasis at Rizzuto's Oyster Bar & Grill is a delight for customers and eminently logical.
FEEDBACK: Tell us about your experiences at Rizzuto's Oyster Bar & Restaurant.
CONTACT INFO: Rizzuto's Oyster Bar & Restaurant, 540 Riverside Ave., Westport; 203-221-1002; rizzutos.com