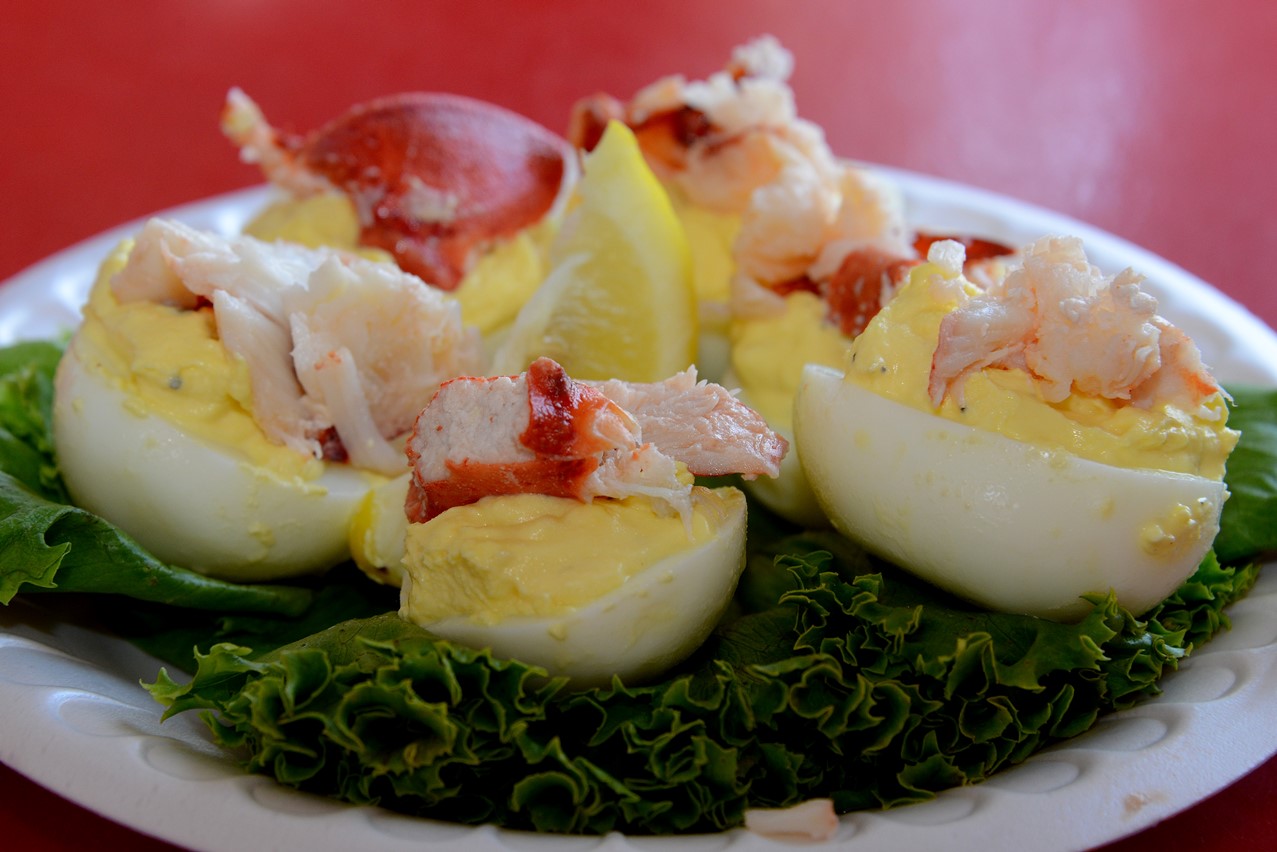 Everyone seems to have lobster fever this time of year, so starting September 1, 2015 and concluding September 7, 2015, we're going to run a Lobster Dish of the Day for a while to let your eyes feast on some interesting lobster dishes and to tell you where in Connecticut you can find them.
Founded in 1947, Abbott's Lobster in the Rough has become as popular for its other seafood as for its lobster. Yet it was a lobster dish introduced just a year ago that caught our attention at Abbott's. A perfect marriage of flavors, the lobster deviled eggs pictured above have become so popular in the past year that they were given the honor of being added to Abbott's regular menu.
THE VERDICT: Abbott's Lobster in the Rough has many good seafood dishes, but make sure you try the lobster deviled eggs.
FEEDBACK: Tell us about your dining experience at Abbott's Lobster in the Rough.
CONTACT INFO: Abbott's Lobster in the Rough, 117 Pearl Street, Noank; 860-536-7719; abbottslobster.com