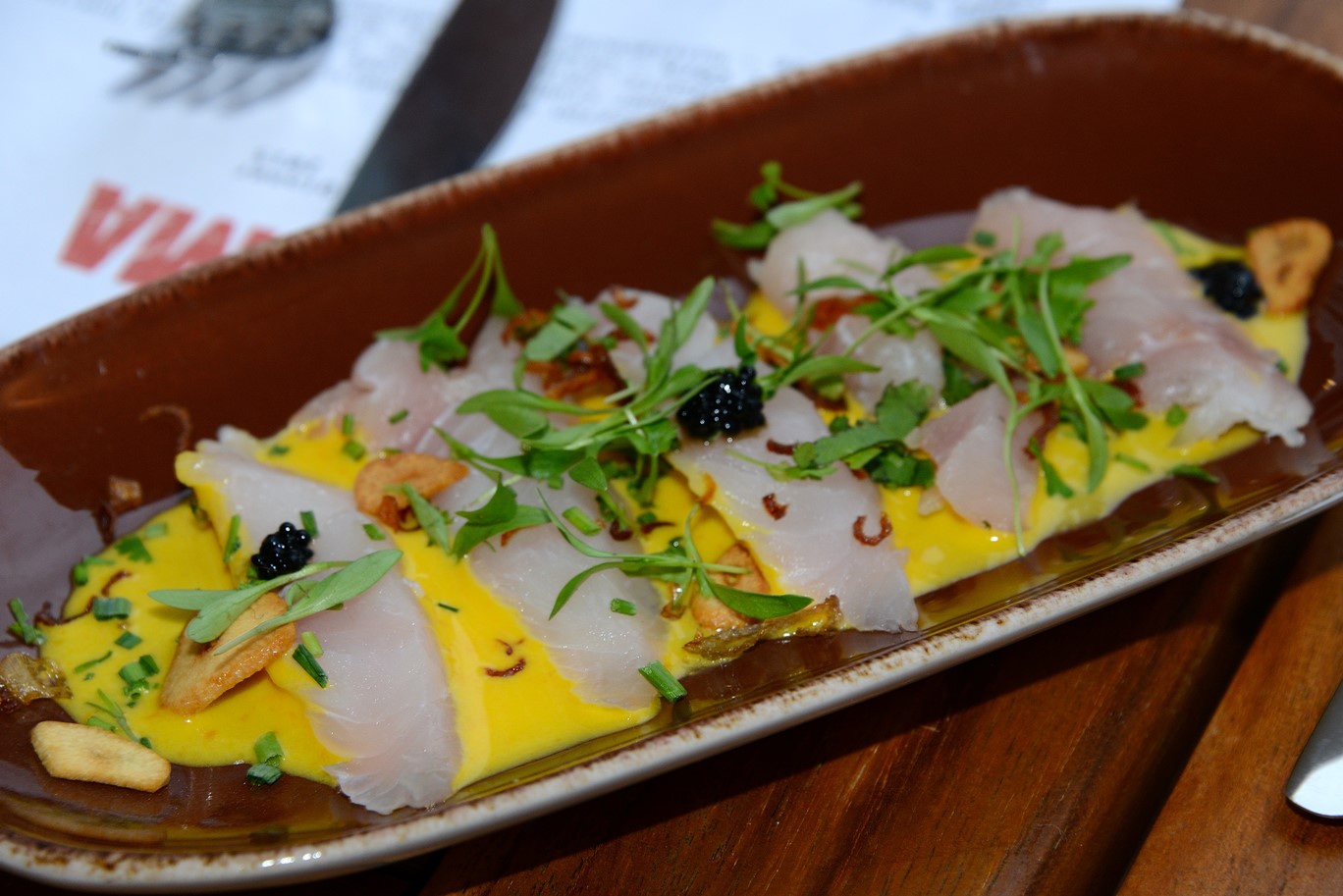 To great fanfare, Paloma opened in the Harbor Point neighborhood of Stamford roughly a year ago. We've been a little slow checking out this exciting new eatery, but a recent blogger dinner provided an irresistible opportunity to do so.
We were pleased to find free parking in a nearby garage. It was immediately apparent that Harbor Point in one of the trendiest, if not the trendiest, new neighborhoods anywhere in Connecticut. We passed through the beautiful restaurant to take up seats on the rear patio, which overlooks Stamford Harbor. The setting, the weather, the people, the drinks, the food… all beautiful!
Paloma is owned by celebrity chef Aarón Sánchez, a fixture on Food Network programs like Chopped, Heat Seekers, Chef vs. City, Best Thing I Ever Ate and Next Iron Chef. Sánchez has been a guest chef at the White House and is the author of two cookbooks, La Comida del Barrio and Simple Food, Big Flavor. His chef de cuisine, Chris Bateman, is a Stamford native who has sharpened his skills the past couple of decades in gigs in New York and Hawaii.
We got off to a great start with interesting cocktails, which later gave way to good wine. Just some of the treats we enjoyed were lobster ceviche, snapper crudo, albondigas, Mexican street corn, queso fundido, camarones mojo de ajo, Cuban-style chicken and braised short rib. An example of the unusual flavor combinations included garganelli pasta with slow-cooked lamb shoulder, cauliflower, grilled escarole and a tamarind reduction.
Dessert? Churros and cheesecake! Cheers!
THE VERDICT: Restaurants often coast on their views, but Paloma is one restaurant with an impressive view and the food to match.
FEEDBACK: Tell us about your experiences at Paloma.
CONTACT INFO: Paloma, 15 Harbor Point Road, Stamford, 203-998-7500; palomagrill.com