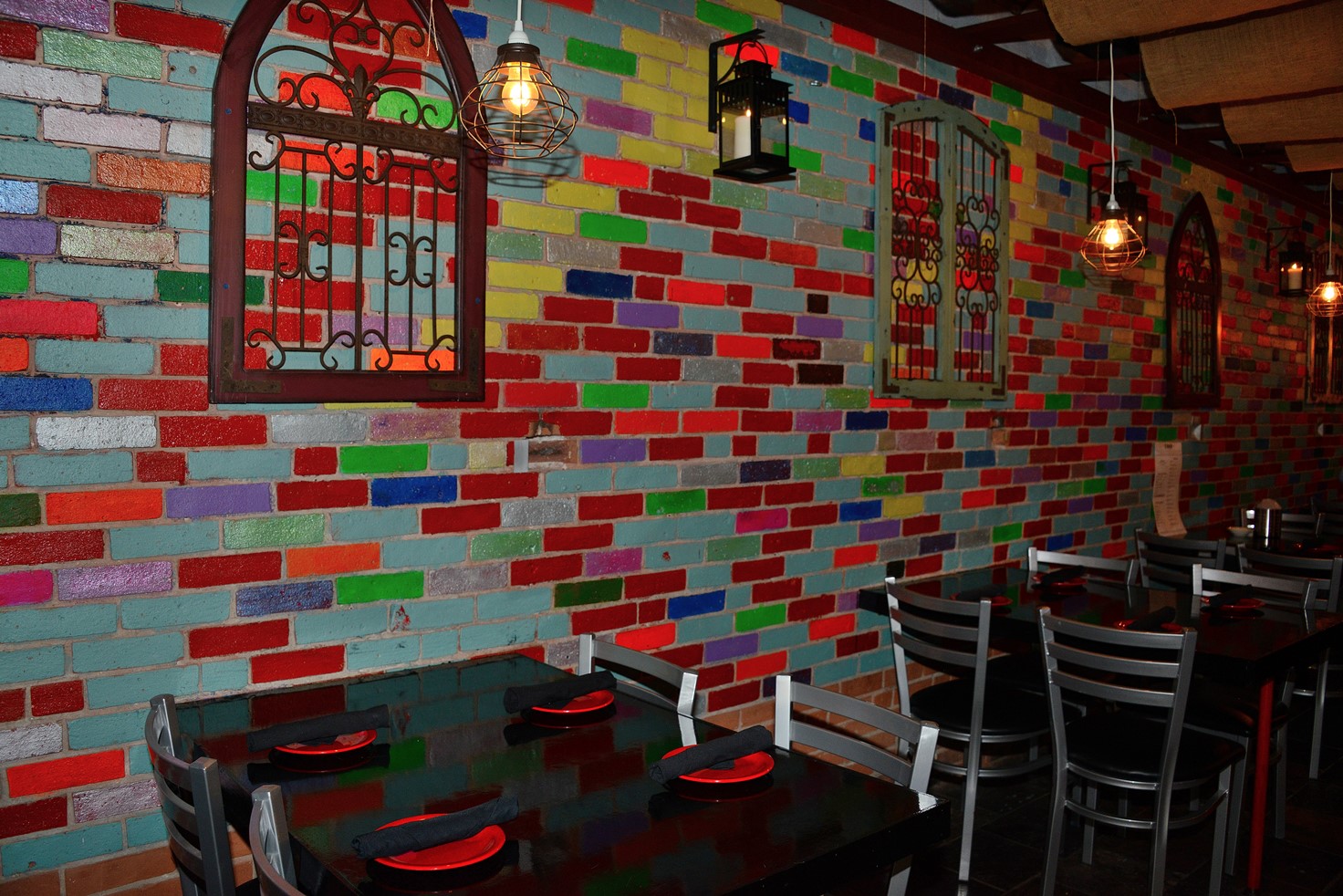 First, I took dinner at Crown Street Kitchen Bar in New Haven, then I headed up the street and around the corner to College Street Music Hall for the evening's entertainment.
Crown Street Kitchen Bar—or CSKB according to its signage—opened in the long narrow Elm City space that formerly housed Nikkita, Press 200 and Naked Oyster. The basic layout has never changed, with a long appealing bar paralleled by slightly raised dining. Nor has the feel, which is modern, casual and slightly clubby.
The restaurant also shares with Kelly's a divided, beer garden-style patio space (no photo supplied) at the southwest corner of Crown & Temple streets, possibly its greatest physical asset. Talk about curb appeal!
CSKB offers a daytime hot/cold bar offering breakfast sandwiches, soups, subs and the like through counter service. But its proper sit-down dinners are the greatest reasons to visit CSKB. Its dinner menu categories include raw bar items (at half the prices of some Chapel Street venues), greens & things, pizzettas, starters, pastas, meats, chicken/pork, seafood and desserts.
We enjoyed fried artichokes, arancini, ricotta with lemon honey, chicken & sausage cavatelli, pan-seared ahi tuna and tiramisù. Our two entrées were not only terrific but so generous for the price (cavatelli $12, tuna $13) we wondered how the restaurant could make money. In fact, every single dish exceeded our expectations, leading to a seismic shift in our opinion of the restaurant.
THE VERDICT: Crown Street Kitchen Bar in New Haven is a fun colorful hangout with great affordable food.
FEEDBACK: Tell us about your experiences at Crown Street Kitchen Bar.
CONTACT INFO: Crown Street Kitchen Bar, 200 Crown Street, New Haven; 203-691-6703; www.crownkitchenbar.com