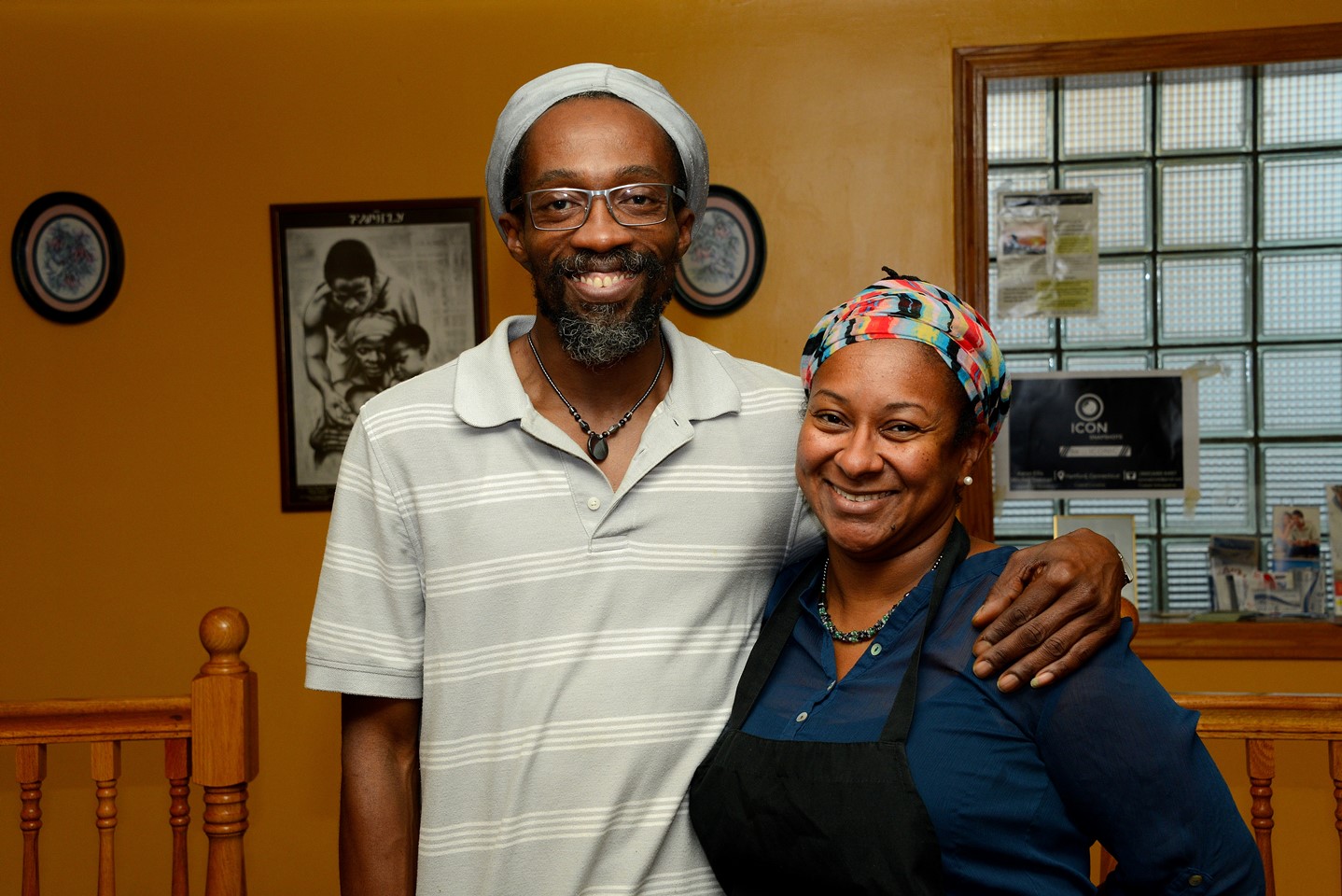 Owned by Jamaican native Chris Haylett, Fire & Spice Vegan Restaurant in Hartford has quietly been serving delicious vegan fare on Sisson Avenue for several years. While many foodies remain unaware of Fire & Spice's existence, this little charmer is well worth seeking out.
Reggae and world music soothe all who enter the restaurant. Customers order their food at the counter, where they can see the tempting dishes available to them. The person behind the counter is apt to offer little tastes of the various delicacies. While many food orders are taken to go, there is plenty of comfortable seating within the restaurant.
Beer and wine are available, as are sodas and housemade cucumber-ginger and sorrel-hibiscus drinks. Most of the dishes offered are of Jamaican origin, but dishes of African, Indian and other origins can also be found. There's even a raw food menu. A five item combination dinner is only $10.95. The restaurant is very conscious of ingredient quality, so all of the food is very healthful. Even more important, it's so tasty that omnivores like myself won't even notice there's no meat or dairy in their food.
THE VERDICT: Fire & Spice In Hartford offers delicious, affordable, halal, vegan, mostly Jamaican food in a restorative Rastafarian setting.
FEEDBACK: Tell us about your experiences at Fire & Spice.
CONTACT INFO: Fire & Spice Vegan Restaurant, 248 Sisson Avenue, Hartford; 860-899-1389; firenspiceveganrestaurant.com