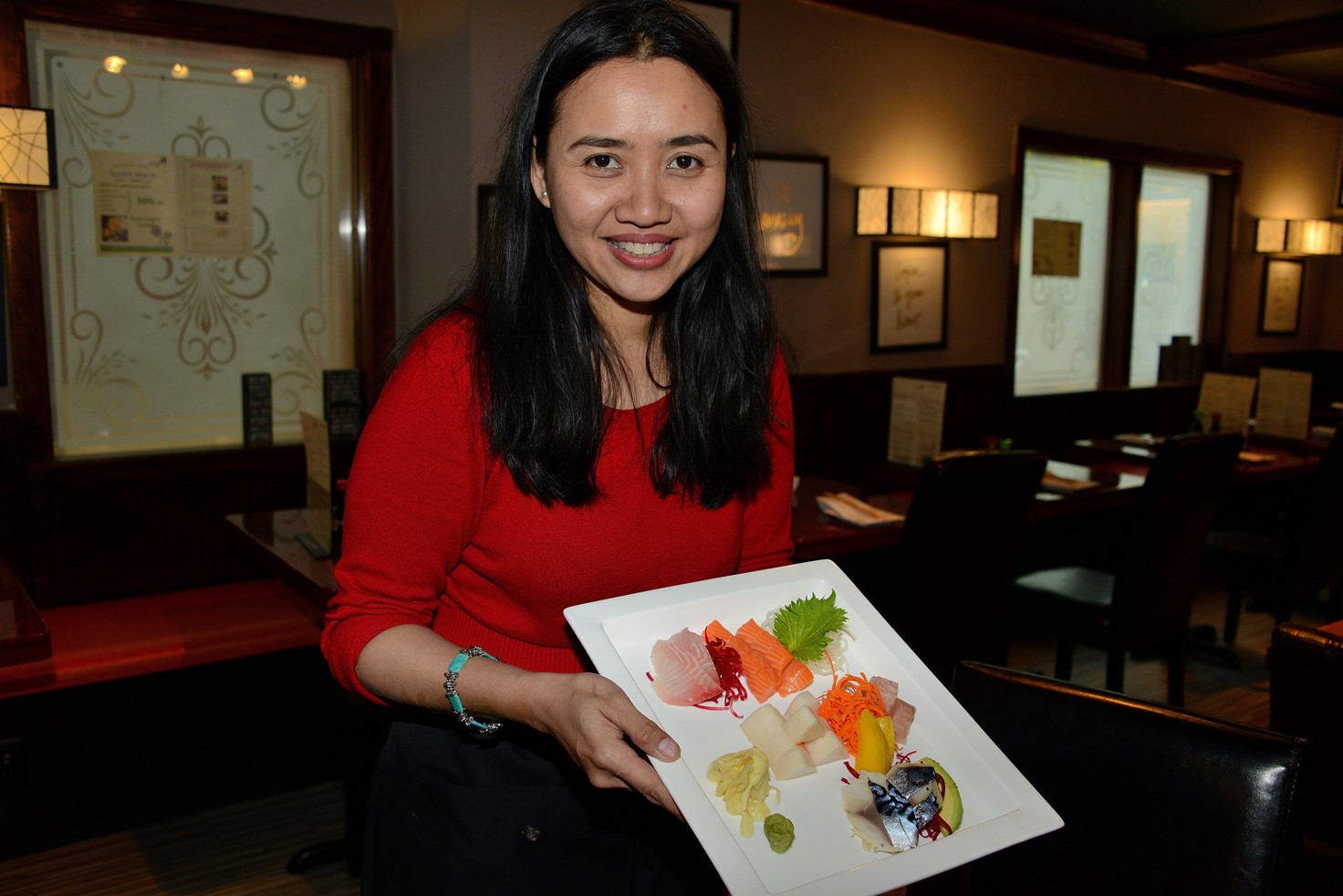 Many foodies felt a loss when Thai Pan Asian Restaurant, arguably the most authentic of the downtown New Haven Thai eateries, closed on Chapel Street. However, its replacement, Anaya Sushi, has already been drawing a good audience. While Anaya Sushi offers a menu of Japanese kitchen and sushi items, its biggest draw is its all-you-can-eat, made-to-order sushi offered every day of the week.
Anaya Sushi follows the model of endless (selected) sushi and endless (selected) kitchen items pioneered by places like the Sushi Palaces in Hamden and North Haven, Sushi X in West Haven, Formosa in North Haven and Dozo in New Haven (which offered all-you-can-eat when it was located at 47 Whalley Avenue but not after its relocation to 1450 Whalley Avenue). Participants receive order sheets and pencils, pick which items they would like to receive, and may be charged for any waste if they over-order. Anaya charges $18.95 Monday through Thursday and $20.95 Friday through Sunday.
I'll let the pictures tell the story. The many kitchen items we tried included ginger dressing salad, kani salad, seaweed salad, miso soup, edamame, shrimp shumai, vegetable gyoza, chicken gyoza, shrimp tempura, vegetable tempura, crispy calamari, red snapper teriyaki and BBQ chicken. From the sushi bar, we tried numerous sashimi, nigiri sushi, classic rolls and special rolls. We ordered green tea (no charge), sake (additional charge) and coconut ice cream (no charge). It was quite a feast.
THE VERDICT: Anaya Sushi offers terrific all-you-can-eat, made-to-order sushi—and a good deal more.
FEEDBACK: Tell us about your experiences at Anaya Sushi.
CONTACT INFO: Anaya Sushi, 1150 Chapel Street, New Haven; 203-891-6716; www.anayasushi.us